Project goals
The Open Banking implementation project was based on the implementation of AIS (Account Information Service), which translated into the following functionalities:
Access to customers' bank account history
Verification of customers' identity through electronic banking
---
About the customer
inFakt is a leading company in the financial industry, which since 2008 has been providing and developing a proprietary accounting application along with accounting services, which puts it among the leaders in the use of modern technology in business. It cooperates with the best accountants from all over Poland, whose work and competence are constantly verified. It brings together a community of entrepreneurs, accountants, and experts, supporting the development of Polish businesses. InFakt's offer is aimed primarily at sole proprietorships and companies operating in the micro, small, and medium business sector.
---
Scope
project
The implementation of Whizzapi, a comprehensive API management solution, enables the implementation of Open Banking in accordance with the PSD2 directive from a TPP (Third Party Provider) perspective, i.e. integration with banks according to Polish API and Berlin Group standards. The solution was built using Software AG's market-leading webMethods API Gateway tool. Users running the Infakt application were given direct access to data from their bank accounts from within the application, including balance or transaction history, and the ability to remotely verify identity using online banking (known as AIS, Account Information Service).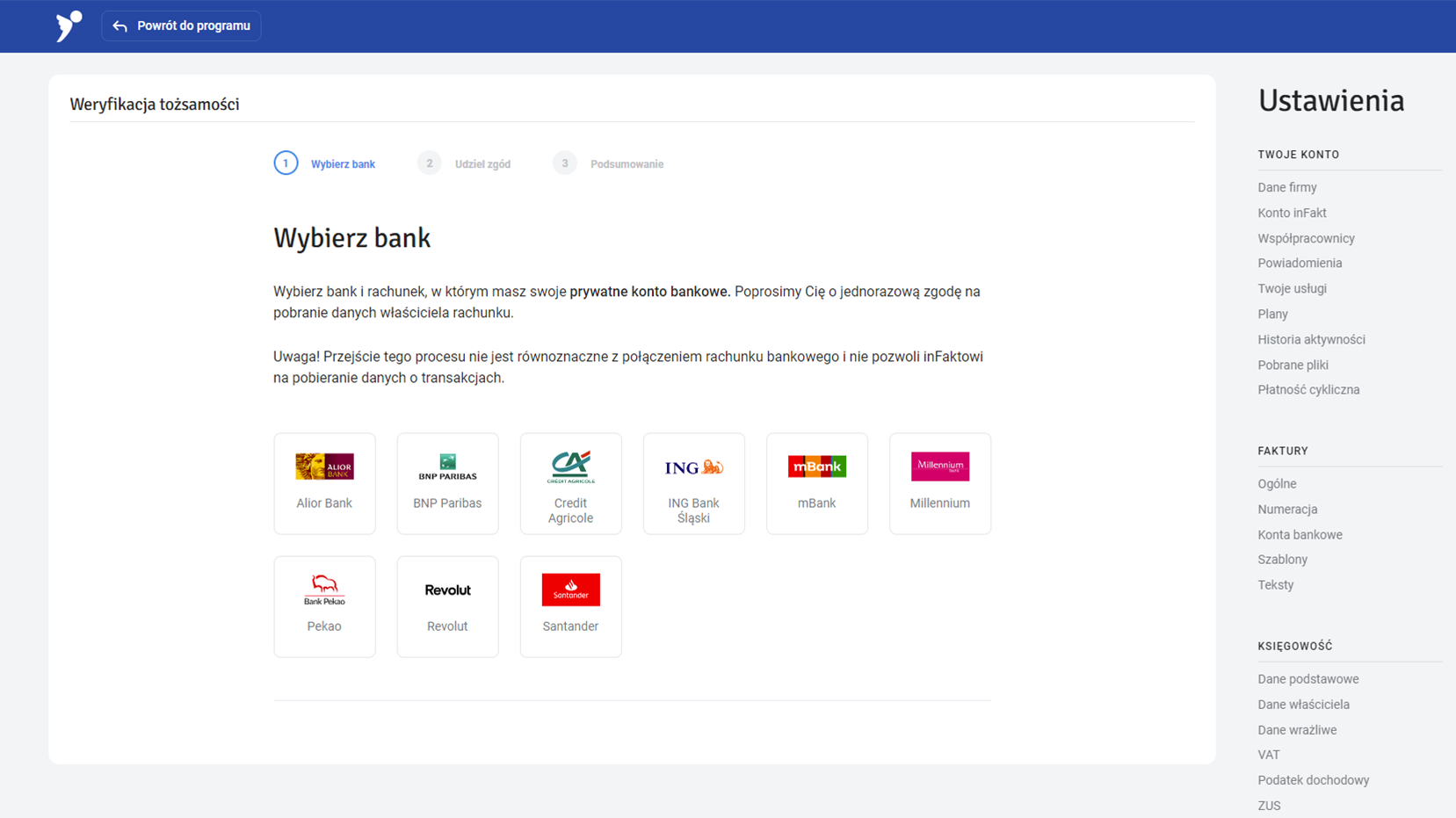 Identity verification panel via private bank account
---
Challenges
The biggest challenge, in addition to the short implementation time of the product, was to adapt the solution's architecture in terms of performance to enable the processing of a large amount of data/queries in a short period.
---
Deployment
flow
In the first phase of the project, Savangard assessed the client's readiness to implement AIS services. Through a series of meetings and workshops, both sides of the project were properly prepared from a technical perspective. The culmination was a meeting at inFakt's headquarters, where the implementation plan was finalized to the last button. Using the vast experience we have gained from previous projects, we guided the client through the paths for registering certificates with the banks involved. In the meantime, both parties prepared the environments for the implementation of the test version of Whizzapi, respectively.

The next phase was the implementation itself, whose main goal was to establish communication and data exchange with the banks. Once integration with all banks was confirmed, the solution was handed over for deployment to the production environment for friends &; family testing, during which the Savangard team provided full support.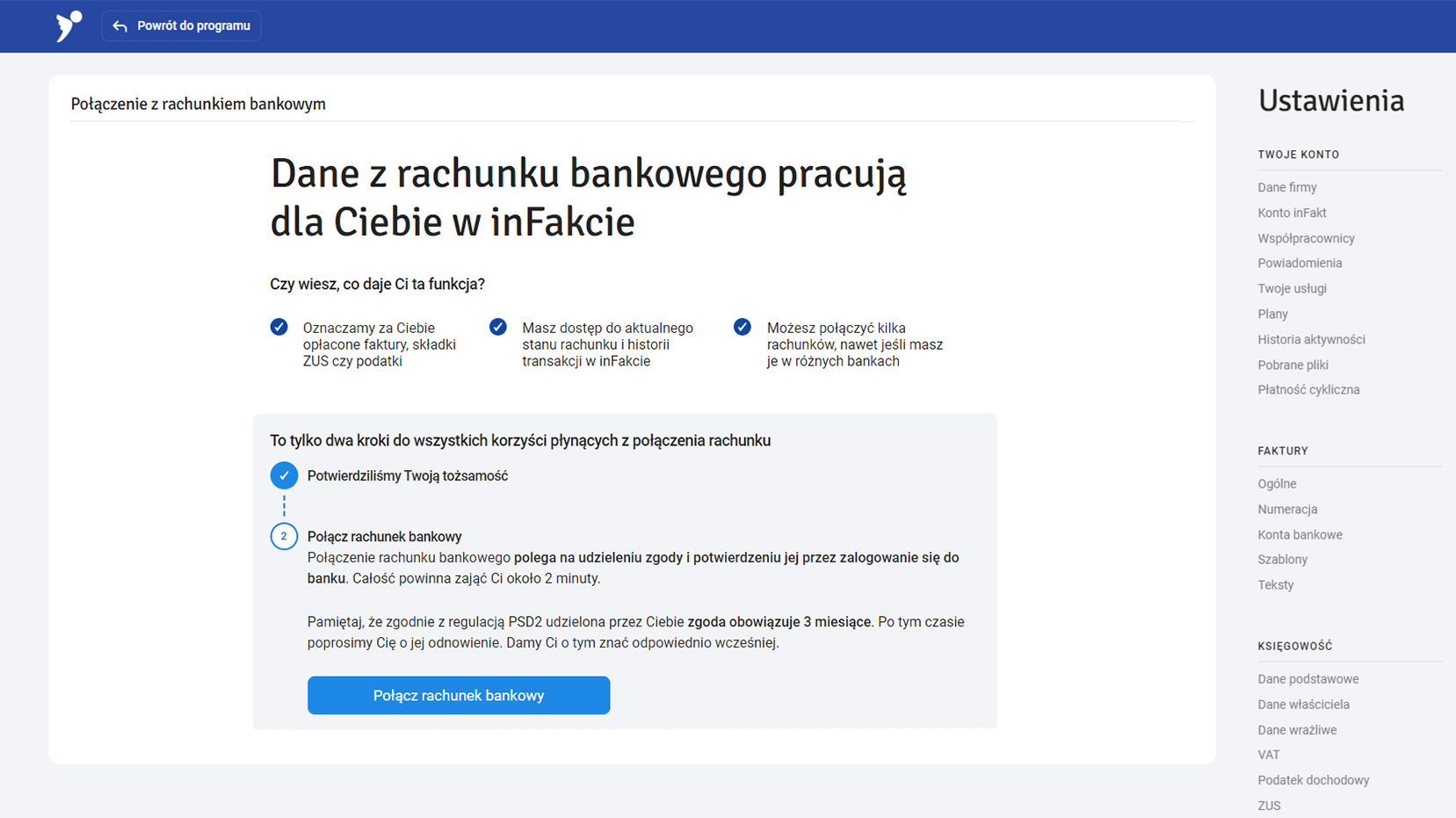 Panel for adding a bank account to your Infakt account
---
Final
result
Following the implementation of Whizzapi, inFakt has opened up to third-party payment providers. This allows users to link the inFakt app to their bank account. This allows full access to the balance or transaction history. Since the implementation, thousands of users have linked thousands of bank accounts and verified identities in the inFakt app. What's more, their number is growing significantly month by month.
List of main technologies used to implement Whizzapi