Process
Recruitment steps
1
Initial interview
Get a better understanding of who we are and what we do. All we need is a few minutes of your time and some answers, such as
motivation and expectations
, to get to know you a little better –
up to 30 minutes.
2
Technical online interview
Intended to learn about your experience and technical areas of your job. Your perspective on why you do what you do. We'd like to find out what your career plans are and if this is a place where you could achieve them –
45-60 min.
3
Final decision
Within
2 weeks of your interview
we will contact you and tell you our decision!
BY INTERGRATION DEVELOPER
Intern
#SAVANGARDLABS
Your first steps into the world of IT during SavangardLabs' internship program.
Junior Integration Developer
Your first experience with integration technologies is already behind you.
Integration
Developer
You are an independent developer and have knowledge of the technology used in our company.
ASSOC. Integration Consultant
In addition to your substantive and technical skills, you begin to work with clients.
Integration
Consultant
You play a significant advisory role in the project and are responsible for the technology side of it.
Senior Integration Consultant
You make your own decisions on key aspects of the project, and mentoring is your strength.
Software
Architect
As an expert, you design solutions yourself and support others in doing so.
MEET OUR RECRUITERS
Our recruiters shorten the distance between candidates so that each of you can feel part of our team. Remember, we are here for you!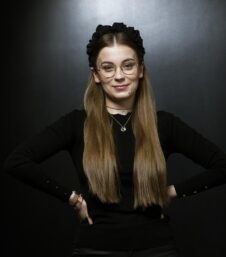 Sonia Ivasiutyn
Head of People
At work, I'm tough as Margaret Thatcher, punctual as a Swiss watch, and my spirit animal is a cat – one is correct, guess which! Once you get to know me, you'll have no doubt.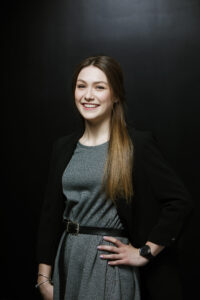 Aleksandra Sławińska
TA & PEOPLE SPECIALIST
At work, I look for people who can't be found, and privately I rescue flowers that can't be saved🌱 This confirms my motto – nothing is impossible the more so in Savangard.