Join Us
Our team, nearly 200 specialists, delivers IT solutions that are reliable like an Audi and impressive like a Porsche.
We are a key tech partner, established across markets with long-lasting customer relations.
We integrate IT systems, optimize processes, modernize tech environments and create original, innovative solutions. We set up trends in open banking field, delivering groundbreaking products for fintech sector. Thanks to our R&D moves, as well as expanding onto more demanding customers, our know-how is constantly growing. We stand tall, facing every challenge, in which our expert knowledge plays a key part.
Timeline
PeopleVibe
formation
April 1 2021
Branch in
Łódź
November 20 2019
Finnovative
formation
July 7 2019
Whizzapi
release
May 25 2019
100 people
on board
January 23 2019
r&d center
in czestochowa
November 28 2018
Branch in
Wrocław
October 1 2017
branch in
poznan
May 1 2017
partnership with
software ag
January 15 2011
Savangard
incorporation
December 17 2002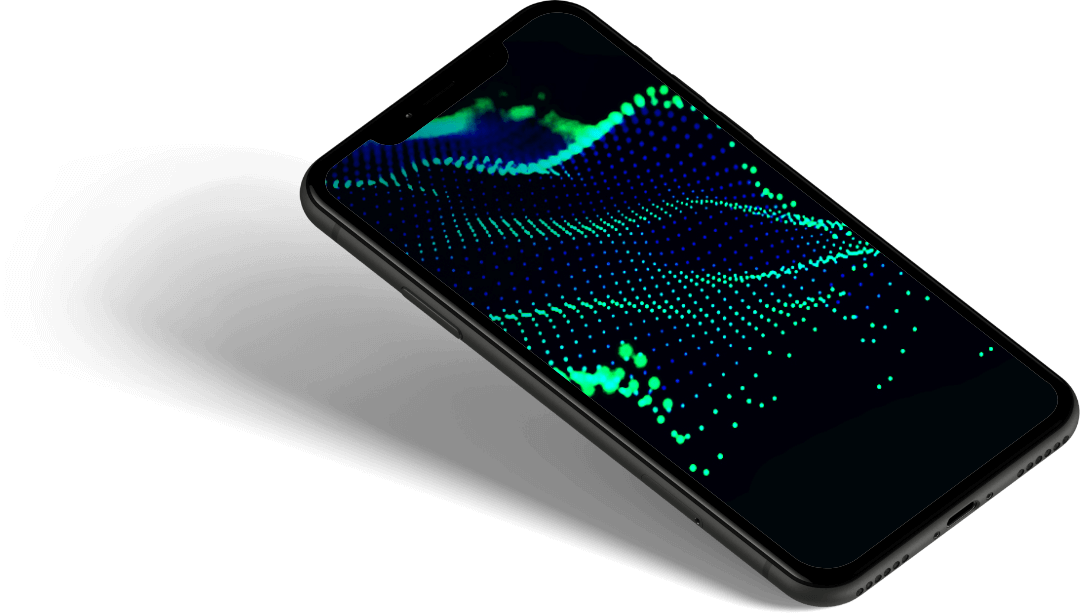 With proven and tested cutting-edge technologies, we will help you achieve even the most ambitious business goals. We use:
Values
WHAT WE
BELIEVE IN
We take our work very seriously, but we wouldn't get anywhere without valuing the people we work with.
Communication
You can talk to us about anything, from Mars rovers to time manipulation.
OPTIMIZATION
We value positive time-quality ratio.
CAN-DO ATTITIUDE
We do the impossible on the spot, although miracles usually take a few minutes.
Empathy and receptivity
Our feedback sandwiches are always served in soft and fluffy bread.
Backstage
Savangard is not only work. We focus on integration, not only systems but also team integration, so during the year we meet many times to strengthen the bonds.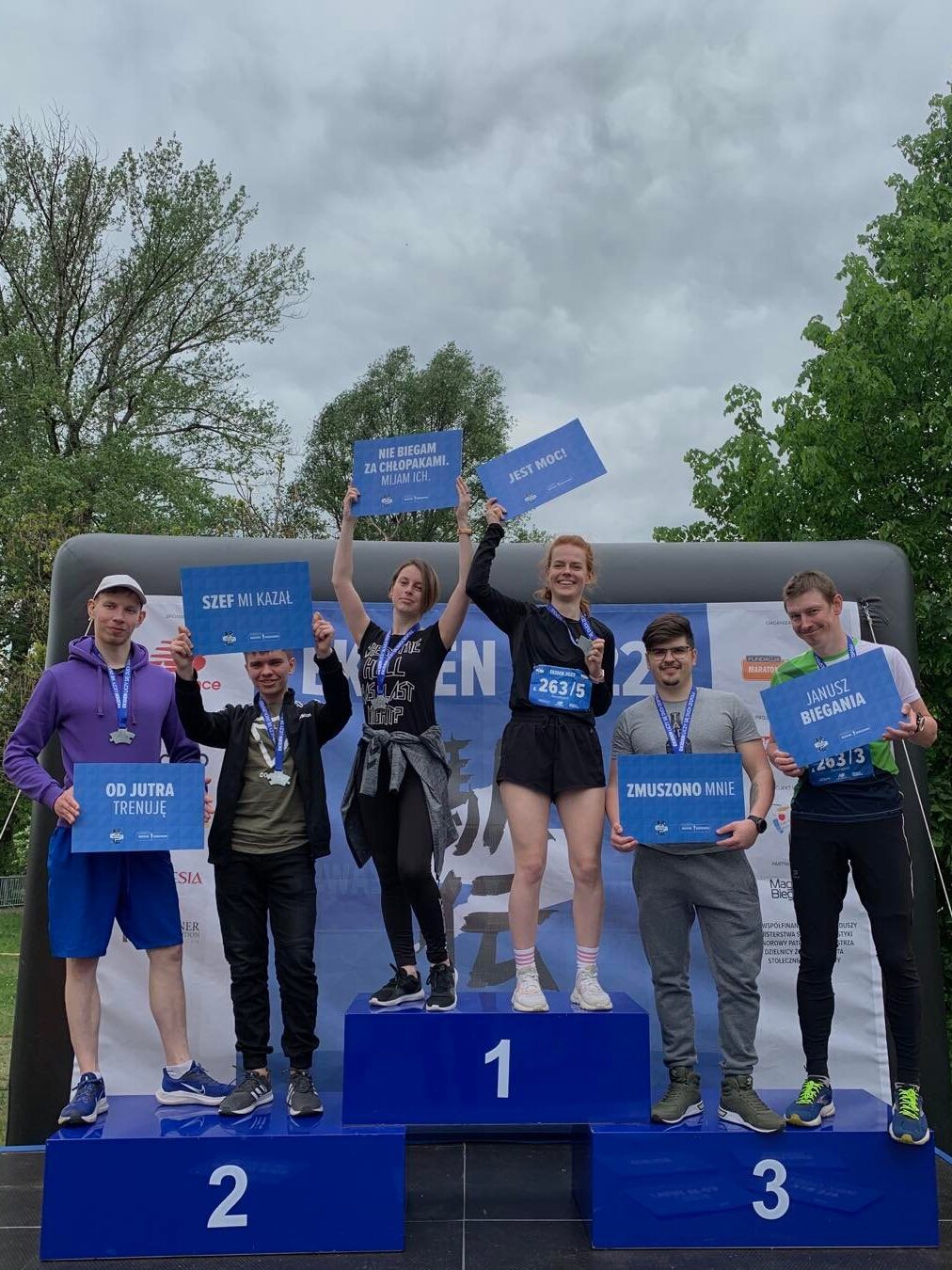 EKIDEN 2022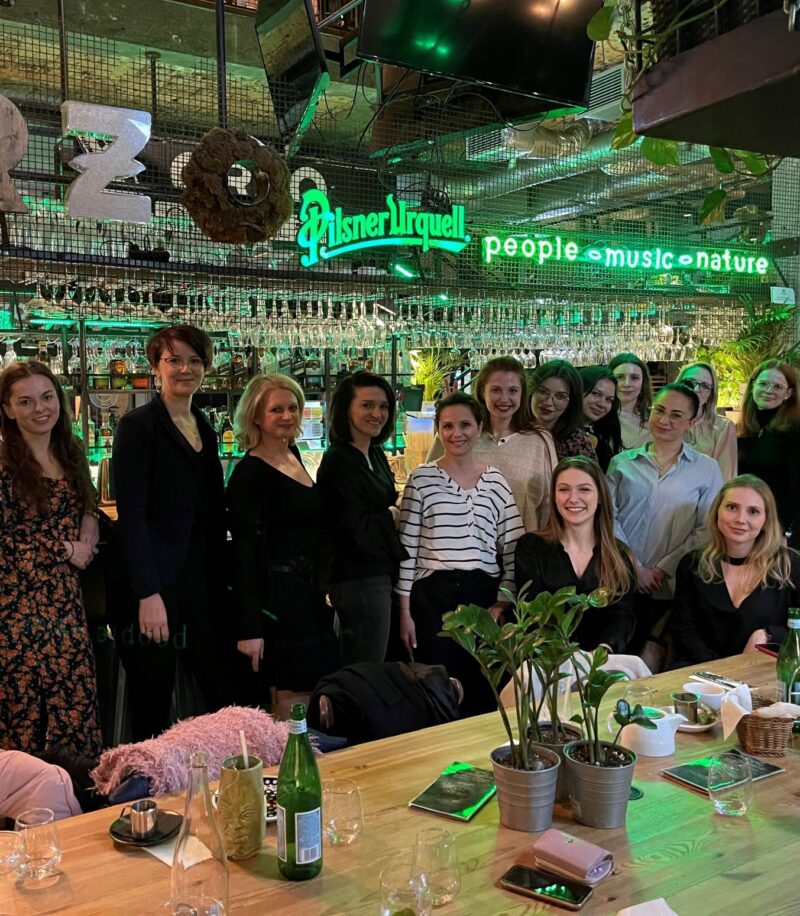 Women's day 2022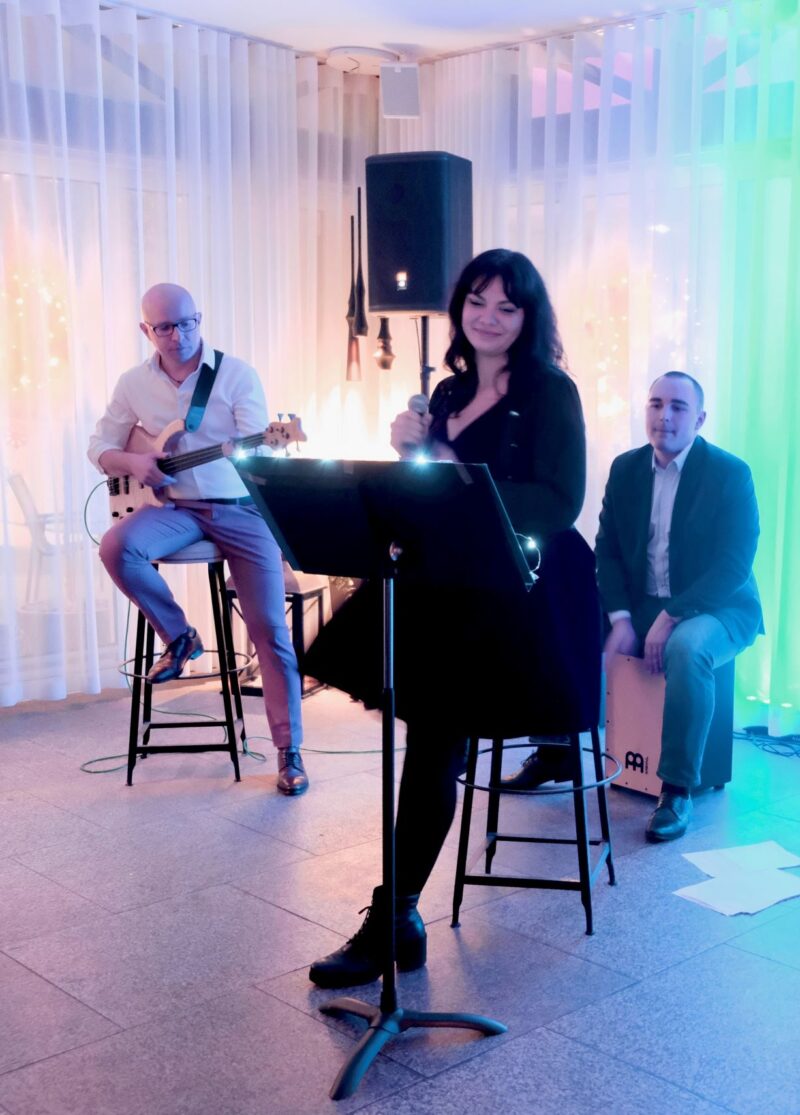 Christmas Eve 2021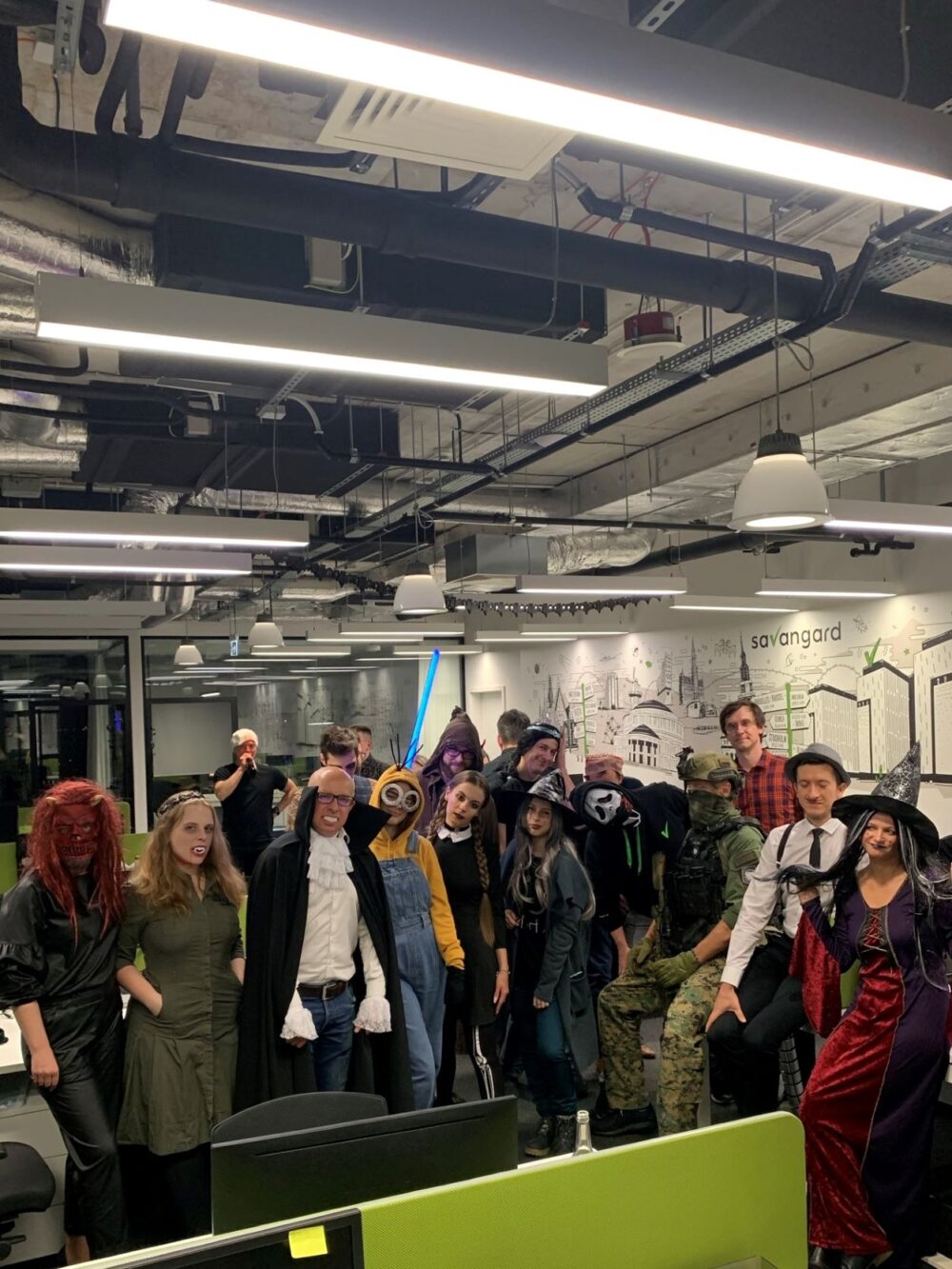 Halloween 2021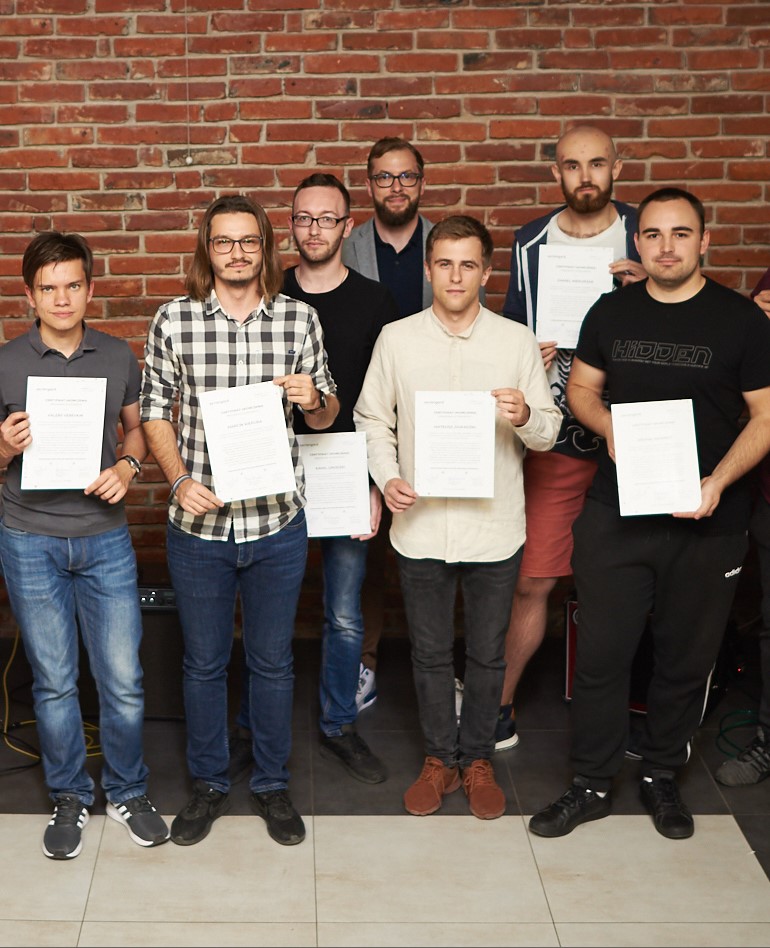 Completing Savangard Labs 2021
Integration trip 2021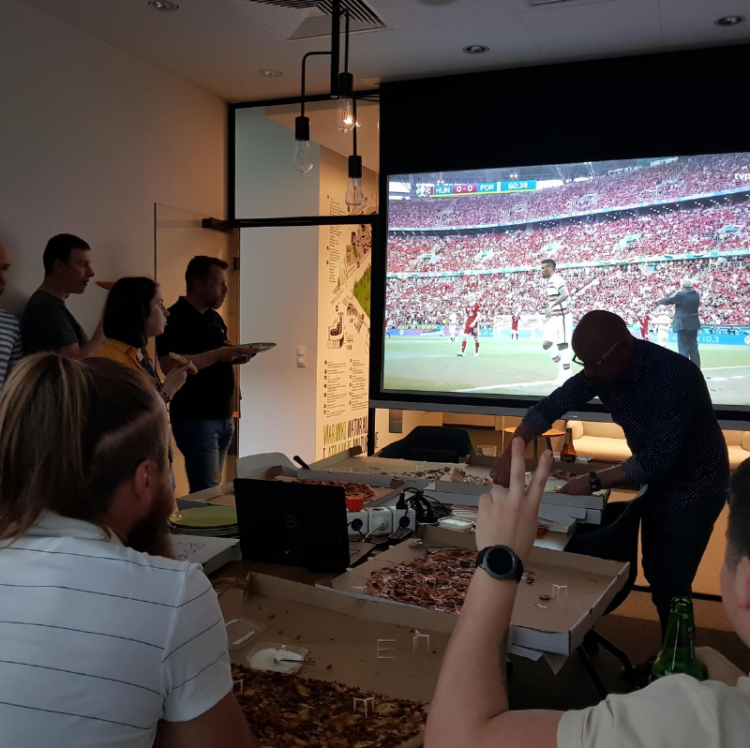 EURO 2021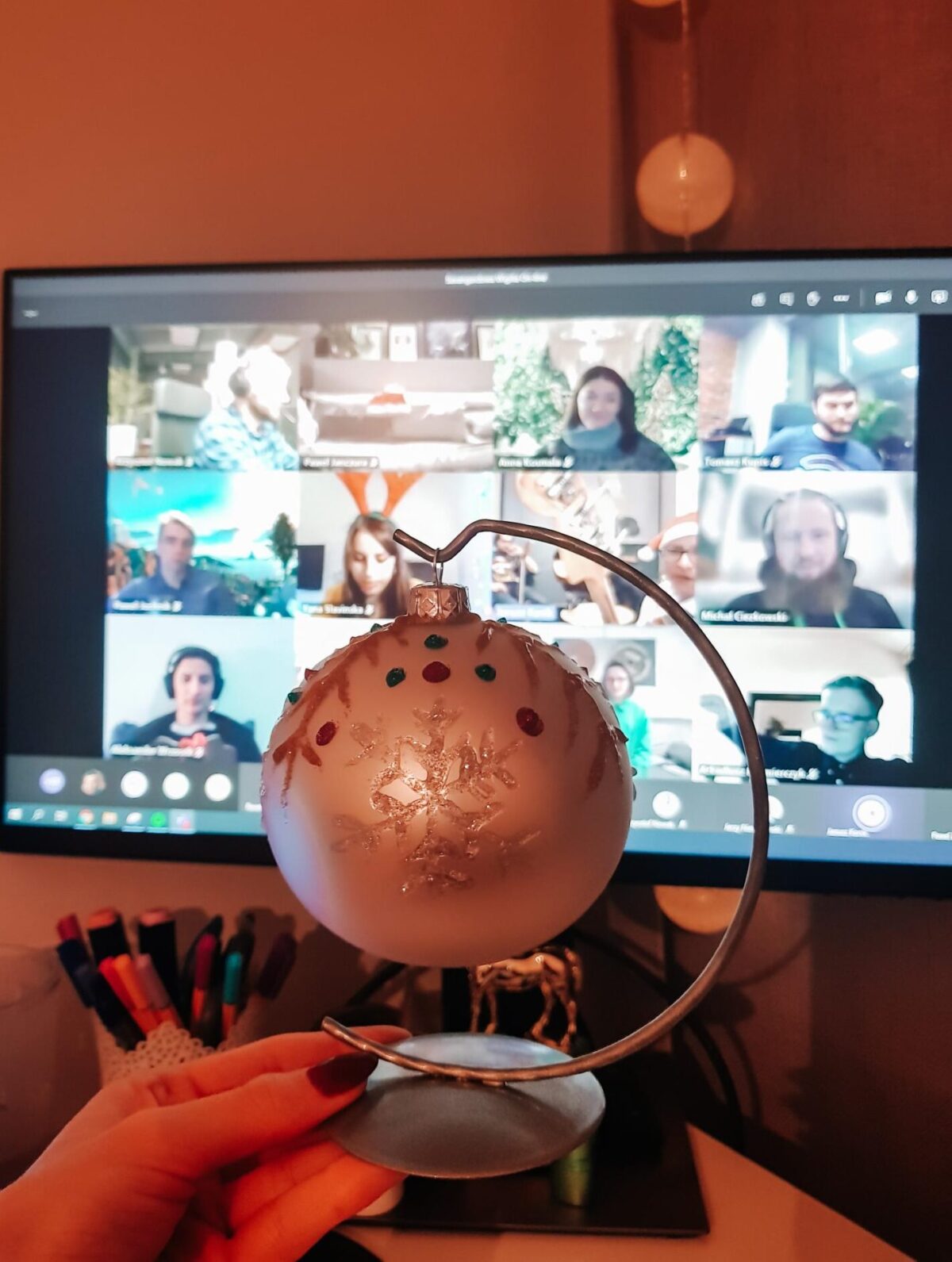 Remote Christmas Eve 2020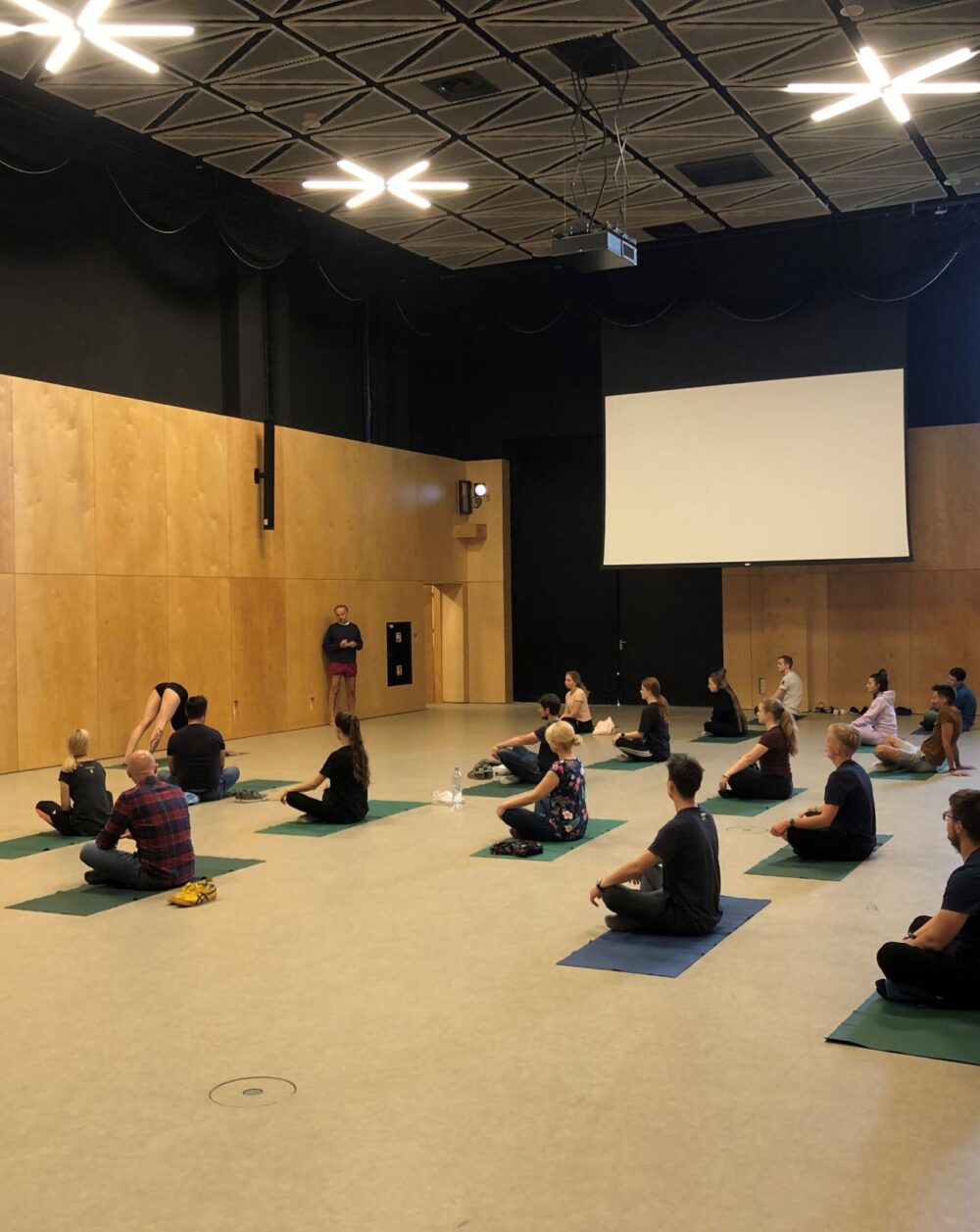 Integration trip 2020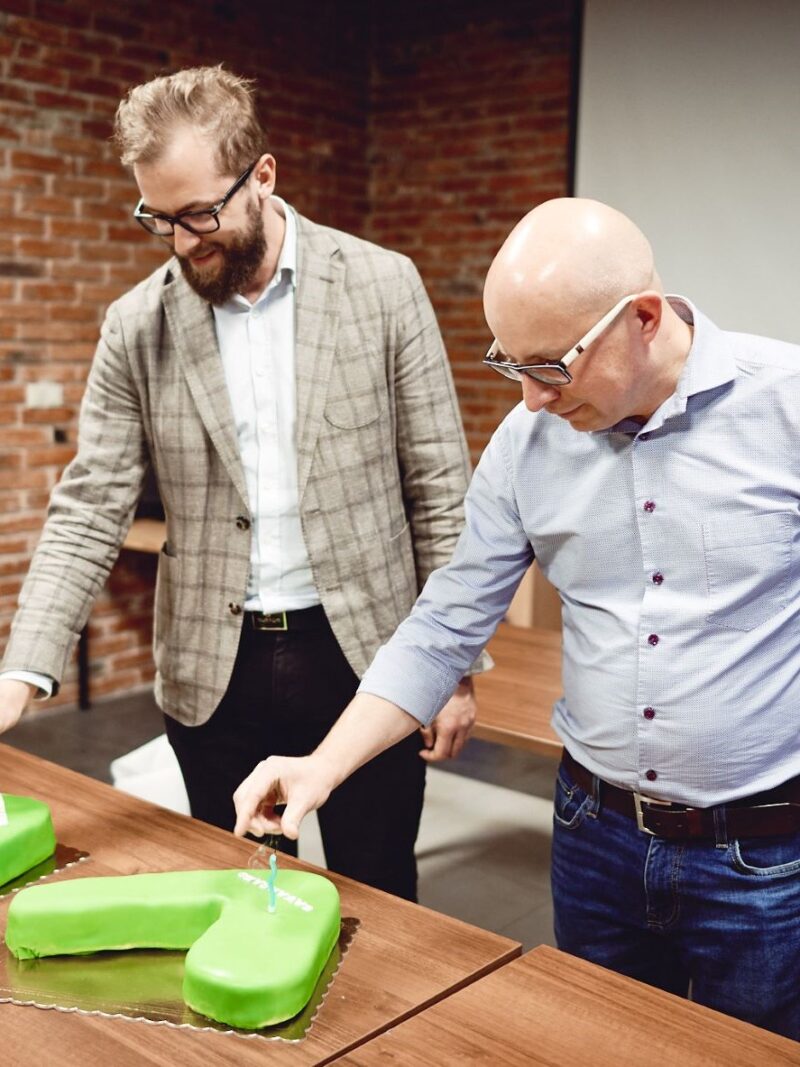 Savangard Labs birthday 2020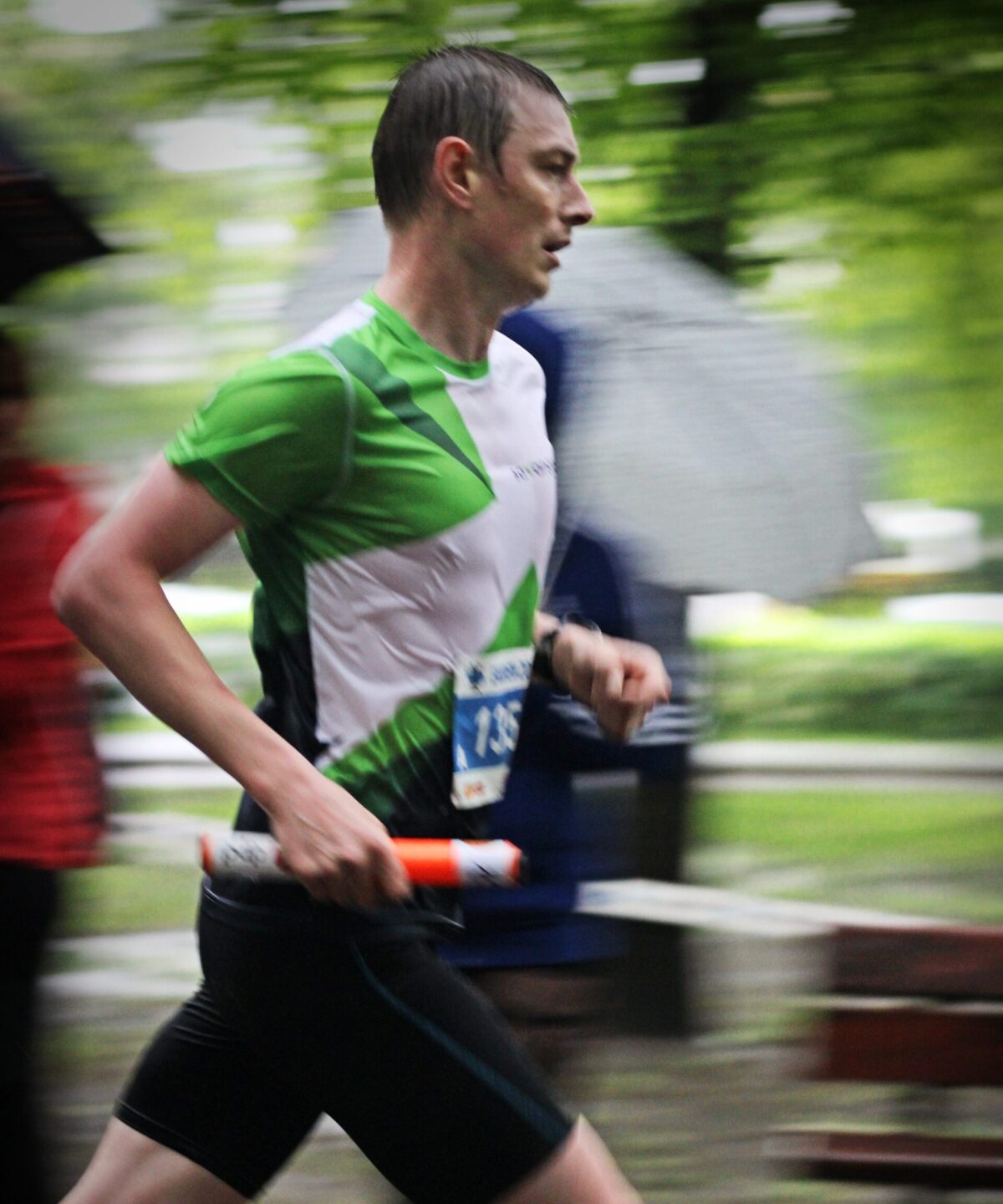 EKIDEN 2020
We want you to have a good time working at Savangard, therefore we provide:
Flexible work hours
You decide where and when to work.
Private healthcare
We value your health, not just your work.
Individual career paths
We value your self-development.
Job referral program
If you manage to help us grow #teamSavangard, you can. count on a bonus
Sports card
With Multisport provided, you won't have an excuse to skip the leg day.
Unlimited audiobook access
On your way home or any other journey, we keep you entertained.
#turlanie
"A little party never killed nobody".
Coffee snacks and fruit
As an additional reason to meet us in the office.
life insurance
We secure your loved ones.
Employee
Stories
"Job at Savangard in the first place is a real opportunity of a career path growth. My adventure began in July 2018. Since then, fuelled by support and trust, I have levelled up my professional qualifications with a promotion. Starting with Administration assistant post through Management office specialist I advance towards Project Management seats."
Katarzyna Szewczyk
PMO Specialist
Savangard
"My first steps were taken through Savangard Labs. I'm certain that thanks to colleagues' help and empathy I managed to reconcile work and studies. Before my arrival, I had never expected I would even share my musical hobbies with workmates. Self-development possibilities and great atmosphere all contributed to my long-term stay at Savangard."
Piotr Lubaszewski
Integration Developer
Savangard
"I started my adventure in Savangard as a Business Analyst, but without expert experience in integration. After two years I work as Software Architect. As you can see, Savangard gives you a chance to quickly gain new skills and put them to practical use in real projects, and whether you use them or not is up to you."
Adam Ościłowski
Software Architect
Savangard
Any questions?
We would love to answer
How long does it take to complete recruitment process?
The whole recruitment cycle usually lasts for around 2 weeks since first contact and consists of 3 stages.
What is your work language?
Though we mainly work in polish, we also have English speaking customers and … a few employees ?
Do you work remotely?
Our job is remote for most of the time, but we have office meetings from time to time.
This site is registered on
wpml.org
as a development site.